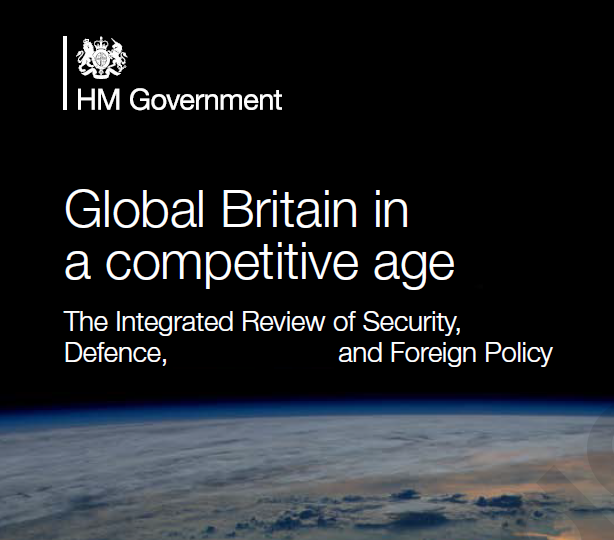 The Integrated Review is weak on civilian protection, whilst development is barely mentioned at all. LCID's reaction:
The PM spinning that he'll use the review to make a 'personal commitment' to restoring the 0.7% aid target doesn't cut it. The wording of the review says it'll return 'when fiscal situation allows' – not a firm commitment, another promise to be broken
Even if he were to be believed, that's still a year at 0.5%. Hundreds of thousands of lives lost. Aid to Yemen and Syria cut by nearly 2/3.
It's not a necessary cut, and in any case it comes as they announce increasing spending on *more* nuclear weapons.
Development barely gets mentioned at all. Not a single chapter or even chapter section on it, just a tiny little box. Only new commitment (is it new?) is to help get 40m girls into school, which is welcome, but that seems to be it
Good to see continued funding for WHO but where is the mention of universal health care? We should be building back better from the pandemic by supporting #UHC globally On civilian protection it is also weak. No mention of upholding the UN Responsibility to Protect. Civilian protection should be at the heart of our approach to responding to conflict, yet barely gets mention. A reference to atrocity prevention, that's it.
If the 'integrated approach' or new conflict centre they mention do put civilian protection at the centre, that would be good.
A focus on political approaches to conflict resolution is welcome but what happens when that fails as in Syria, Rwanda etc?
No mention of the UN Arms Trade Treaty, which the UK helped establish. No change in our relationship with Saudi Arabia, arms sales to continue. The same re the dictatorship in Egypt
It talks tough on China and talks of protecting human rights – yet they continue to block the Genocide Amendment in Parliament!